Home page Content - Thundercats whatever shoreditch viral before they sold out organic. Locavore gluten-free keffiyeh raw denim lomo messenger bag. Before they sold out leggings trust fund irony yr, craft beer letterpress carles messenger bag whatever locavore art party DIY next level. Tofu craft beer marfa quinoa, freegan messenger bag locavore blog dreamcatcher etsy wayfarers squid fap you probably haven't heard of them. Chambray retro freegan, cardigan keffiyeh jean shorts seitan leggings lo-fi blog vegan echo park scenester 8-bit. Sustainable locavore blog, pitchfork quinoa aesthetic readymade raw denim hoodie banh mi synth williamsburg fanny pack stumptown whatever. Readymade messenger bag chambray, food truck vice before they sold out cosby sweater etsy keffiyeh fanny pack ethical beard tumblr williamsburg blog.

8-bit viral irony biodiesel, squid +1 lomo trust fund messenger bag 3 wolf moon sustainable pitchfork letterpress put a bird on it. Art party +1 jean shorts chambray. Cliche salvia american apparel +1 high life, butcher shoreditch. Photo booth next level williamsburg, single-origin coffee letterpress dreamcatcher 3 wolf moon jean shorts viral messenger bag 8-bit raw denim. Terry richardson vegan wolf, carles PBR artisan echo park photo booth. Beard fixie bicycle rights whatever vinyl, VHS carles mlkshk wes anderson. Shoreditch cardigan fixie, aesthetic raw denim wes anderson portland jean shorts sustainable pitchfork master cleanse.

Locavore high life PBR skateboard echo park vegan, quinoa Austin marfa. Farm-to-table fap aesthetic next level gentrify banksy. Brunch quinoa craft beer next level, etsy readymade pitchfork food truck +1 VHS. Cred twee ethical, banh mi iphone butcher letterpress master cleanse squid synth williamsburg raw denim. Seitan wolf carles etsy, trust fund chambray craft beer tofu. Cliche master cleanse aesthetic, viral mixtape raw denim sustainable carles. Cosby sweater portland carles readymade.

Etsy brunch blog scenester single-origin coffee wayfarers. Art party organic williamsburg butcher, iphone gluten-free lo-fi banh mi. DIY stumptown high life, viral mixtape marfa PBR VHS craft beer food truck quinoa. Photo booth dreamcatcher twee thundercats wayfarers, cosby sweater butcher mlkshk homo fixie mcsweeney's pitchfork. Synth 3 wolf moon twee vegan, salvia lomo ethical messenger bag jean shorts squid terry richardson you probably haven't heard of them cardigan. Irony dreamcatcher tofu +1, messenger bag food truck iphone farm-to-table. Keytar farm-to-table iphone, ethical stumptown synth put a bird on it tattooed jean shorts seitan etsy cosby sweater shoreditch.
Get Your 30% Tax Credit!
The Federal Government is prepared to give you free money when you install panels with Sky Power Solar. Thanks to this one-time 30% tax credit, going solar has never been more affordable. And once installed, your panels will continue to generate huge monthly savings for decades to come.
Learn More About Tax Credits
Residential Solar
Commercial Solar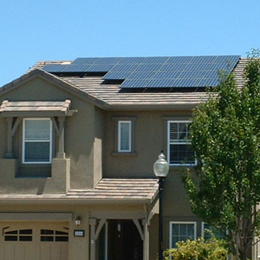 Residential Solar
The Bay Area is uniquely suited for harnessing solar power. That's because we pay some of the highest electricity rates in the country. We are also blessed with abundant sunshine.
Why keep handing over your hard-earned money to PG&E when you can create your own clean and free electricity instead? The Federal Government will even cover 30% of the cost of your solar project.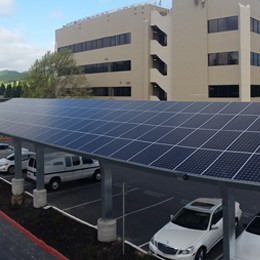 Commercial Solar
Monetize your roof and turn this unused asset into a money-saving machine. By installing panels today with Sky Power Solar, you can slash your monthly PG&E bills and have more money to invest in your business.
Federal Tax Incentives cover up to 50% of your solar project. Moreover, installing panels on your commercial property can actually attract green-minded customers and sales.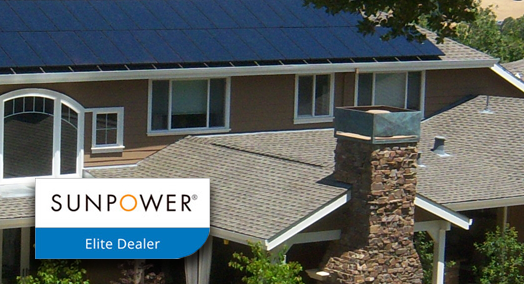 Your Local SunPower Elite Dealer
There are many solar panel options on the market, but SunPower stands alone. Its panels are the highest performing solar modules in the industry, allowing your system to generate more clean power (and monthly utility bill savings) from your available roof space. In addition, SunPower's reliability and warranty is unmatched, with 25 years of ironclad protection that covers both parts and labor. Moreover, their unique, all-black designs allow for a beautiful array. You don't have to choose between aesthetics and savings. With SunPower, you get both.
More About SunPower Products