Looking for top of the line solar power in Pleasant Hill, CA? We've got the solutions you've been searching for to power your home or business, heat your pool, and even charge your electric vehicle.
Here in Pleasant Hill, plentiful sunshine allows for great solar conditions and lower utility bills.
With years of experience behind us, Sky Power Solar is ready to solarize your home or business and reduce your utility bills with the power of the sun. Keep reading to see your options with us.
Residential Solar Installations
As the trusted local solar installer for homes in Pleasant Hill, Sky Power Solar has the solutions to lower your monthly utility bill and increase the value of your home.
Commercial Solar Installations
If your business is open during the sunniest part of the day, you're being charged more for electricity than when it's dark. Why not use that free energy the sun is providing to power your business in Pleasant Hill?
You can do all this while reducing electric bills and operating costs. In addition, businesses with energy efficient upgrades see an increase in sales.
Solar Financing
Go solar with us for $0 down using one of our solar financing options with low monthly payments. Use your monthly utility bill savings to pay off your loan and once it's settled, all electricity produced by your panels comes to you 100% free.
The Federal Solar Tax Credit
When you purchase your solar with Sky Power Solar, you'll benefit from a 26% federal tax credit. This means your system cost is reduced by 26%, resulting in huge savings for you.
Solar for Electric Vehicles
Get the full potential of your electric vehicle by installing solar panels to charge it. With this combination, you'll benefit from more savings on your electric bill and less trips to the gas station.
SunPower Solar Panels
Chances are, you want the best solar panels on your home or business when installing solar. As your local SunPower Elite Dealer here in Pleasant Hill, we offer the top panels on the market, SunPower. They are the most efficient and best looking panels available, with an unbeatable warranty.
Get Started Now With a Free Quote
If you're ready to install solar on your home or business in Pleasant Hill, it's free and easy to get started with a free quote, just click here.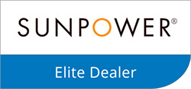 As your local SunPower Elite Dealer in the East Bay, we're proud to offer you solar panels with the highest efficiency in the industry.