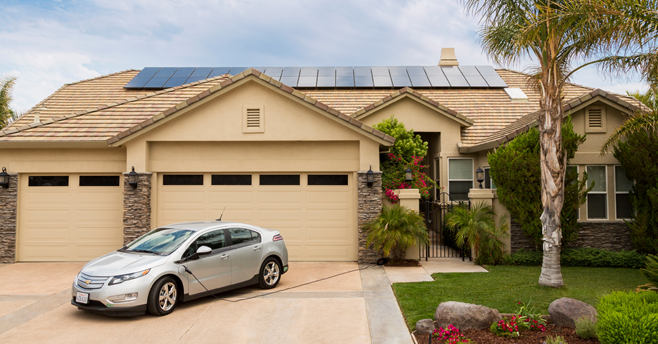 Do you already own an electric vehicle (EV)? Are you thinking about buying one in the future? 
If so, you're in good company. 
Many Bay Area residents are switching to electric vehicles to reduce trips to the gas pump and save extra money. 
However, a typical EV (driven under normal conditions) requires approximately 5,000 kWh of charging every year. If you power your car using PG&E's electricity, you probably won'tsee the types of savings you're hoping for. That's because Bay Area residents already pay some of the highest electricity rates in the country, with prices expected to keep going up. 
However, if you charge your electric vehicle using solar energy, you can reduce both your:
Monthly utility bills from PG&E.
Weekly gas bills at the pump. 
If you charge your EV using PG&E's nighttime electricity, you save further from cheap off-peak pricing. 
Imagine Driving on Clean and Free Sunshine
Combining solar power with electric vehicles is such a popular strategy that nearly 40% of California EV owners already have solar PV panels installed on their properties. 
These numbers will only keep climbing as more drivers discover the economic and environmental benefits of merging these 2 green technologies together. 
After all, why continue shelling out money to PG&E and local gas stations when you can tap into a free, clean power source instead? 
How Many Solar Panels Will You Need?
How much solar capacity to install ultimately depends on your own driving habits and the type of EV you drive. 
The chart below provides a useful breakdown of the relationship between miles driven and solar PV systems sizes.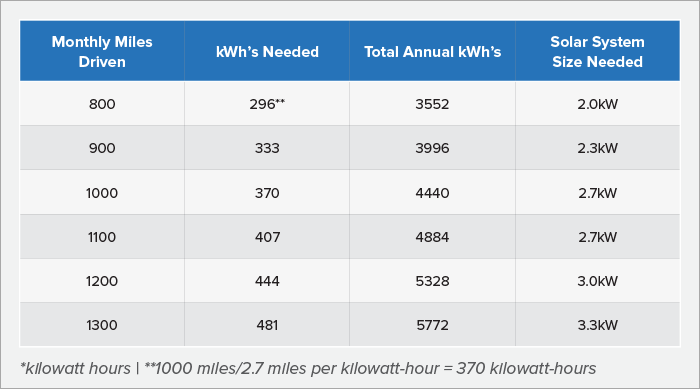 Note that these numbers represent the size of a system to offset your EV charging… you will need more to power the rest of your household.
We can provide you with a free analysis based on your:
Property's solar power generation potential.
Electric vehicle make and model.
Daily driving habits. 
When you schedule your free consultation, we'll carefully examine your property and energy consumption to design a solar-EV charging solution that maximizes your savings. 
To learn more about the many benefits of driving on pure sunshine, contact Sky Power Solar today for a free, no-obligation quote.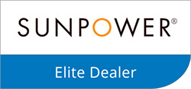 As your local SunPower Elite Dealer in the East Bay, we're proud to offer you solar panels with the highest efficiency in the industry.