As solar becomes more and more popular, we find that homeowners (especially here in the San Francisco and Tri Valley area) want to make sure all of their questions are answered before they sign on the dotted line and start powering their home with green, renewable solar energy.
If you have questions about what installing a solar power system on your roof or ground mounted on your property will look like, browse these frequently asked questions—it's likely we already have the answer!
What will my energy bill look like after my solar installation?
One of the biggest benefits of using the renewable energy of the sun is seeing the reduction in your monthly electricity bills. Going solar will certainly lower your energy costs each month, but just how much will depend on the size of your newly installed system, and how much electricity your home requires.
How long will my solar installation take?
There is a lot to consider when designing a custom solar electric system for your home. But once you have signed off on the design and our solar installation experts have successfully scheduled your installation appointment, it should only take one to two days for your system to be fully operational.
How long do solar panels last?
Most solar panel manufacturers include at least 25 year warranty on their solar panels, so you can count on decades of renewable electricity.
How do I know If my roof is ideal for solar?
This will depend on a lot of factors: square footage, roof angle, roof direction, and if there are any obstacles shading your roof. But if you have an unobstructed, south facing roof, you might be an ideal solar candidate.
Where else can I mount solar panels?
If you have otherwise unused land on your property that receives consistent sunlight, you can also ground mount a solar electric system.
Solar panels can also be mounted on the ground as a carport, often offsetting the energy used to charge an electric car!
Will my home still be on the grid? What will happen in a power outage?
Traditional solar electric systems are installed in-line with your local power grid, so in the event of a power outage you will in fact lose power. Battery storage systems can remove your home from the grid entirely, but these systems are not right for everyone and require careful consideration.
Can I finance my solar installation?
You don't have to have all of the money it takes to install solar on hand in order to start conserving energy in your home. We have a variety of solar financing options available—talk to one of our specialists today and find the right low-interest financing option for your home.
Are there any tax savings being offered for going solar?
The federal solar tax credit allows you to claim 26% of the cost of your new solar electric system towards what you owe on your federal taxes. We like to think of this as a "gift card from Uncle Sam", because this savings can be even rolled over to the next fiscal year if it covers more than what you owe this year.  2019 is also the final year to claim the full 26% before it starts to reduce down in 2020. So, what are you waiting for?
Does Sky Power Solar install in my location?
We service the following towns in the California Tri-Valley and San Fransicso Bay Area: Alamo, Benicia, Brentwood, Castro Valley, Clayton, Concord, Diablo, Discovery Bay, Dublin, Lafayette, Livermore, Martinez, Moraga, Orinda, Pleasanton, Pleasant Hill, San Ramon, Sunol and Walnut Creek. Live in the area but don't see your town listed? Get in touch with us and find out if we serve your location.
Still have questions about solar energy? Talk to our Tri Valley Solar specialists — we've got the answers you need. Call us at (925) 202-2783 or you can contact us.
Discover exactly what going solar looks like from start to finish
We've got you covered from design to installation and beyond.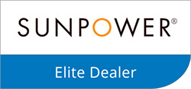 As your local SunPower Elite Dealer in the East Bay, we're proud to offer you solar panels with the highest efficiency in the industry.