Chances are, you're tired of opening your utility bill month after month only to see it's gone up again. Stop over-paying and start taking advantage of the sun.
With our abundant sunshine here in Walnut Creek, it's a no-brainer to use the sun's free energy to power your home, business, electric vehicle, and to even heat your pool.
Backed with over a decade of experience, Sky Power Solar is the trusted resource for reliable, affordable solar in Walnut Creek.
Residential Solar Installations
If you're interested in benefitting from lower utility bills in Walnut Creek, Sky Power Solar has top of the line services and products that will drastically reduce your home's monthly bill.
To Learn More, Click Here
Commercial Solar Installations
As a business in Walnut Creek, your highest electricity rates are when it's sunniest outside. Going solar with us helps reduce those high bills and allows you to start investing in yourbusiness, not PG&E.
To Learn More, Click Here
Solar Financing
With Sky Power Solar's affordable solar financing solutions, you can go solar easily for $0 down and low monthly payments. After your loan is paid off, all energy your system creates is yours, and you'll benefit from electricity savings for years to come.
To Learn More, Click Here
The Federal Solar Tax Credit
When you install solar panels on your home or business with Sky Power Solar, you'll qualify for a 26% federal tax credit—resulting in major savings for you.
To Learn More, Click Here
Solar for Electric Vehicles
Increase the potential savings of your electric vehicle by powering it with free energy from the sun. Sky Power Solar designs systems for electric vehicles based on your daily driving habits so there's enough power for your EV and your home.
To Learn More, Click Here
SunPower Solar Panels
Sky Power Solar is proud to be your local SunPower Elite Dealer in Walnut Creek. With the sleek design of SunPower solar panels, you can preserve your Walnut Creek home's natural beauty all while capturing the sun's energy with some of the most efficient panels on the market.
To Learn More, Click Here
Getting Started With Us is Easy
Do you have a home or business in Walnut Creek and an interest in solar? Getting started is free and easy, just click here to request your quote now.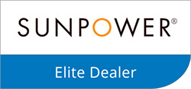 As your local SunPower Elite Dealer in the East Bay, we're proud to offer you solar panels with the highest efficiency in the industry.