It's HOT in Brentwood in the summertime! Are you tired of your energy bill being constantly on the rise? Why keep paying high rates when you can use the sun's free energy to power your home or business?
Why do you see so many Brentwood rooftops with solar? It's because we have optimal solar conditions for capturing the sun's energy for our area's homes and businesses.
At Sky Power Solar, it's our goal to provide customers with affordable solar power in Brentwood that reduces energy bills. Keep reading to discover some of our solutions.
Residential Solar Installations
If you're ready to start reducing your monthly utility bill costs, it's time to talk about installing solar power on your home in Brentwood, CA. Not only will you have lower bills, but you may even be able to increase your home's value.
Commercial Solar Installations
Is your business open during regular hours? Are you aware that PG&E charges more for that time of day for electricity than any other time of day? Installing solar helps reduce these costs, leaving you more to reinvest in your business.
Solar Financing
Sky Power Solar offers solar financing options to help you go solar for $0 down and affordable monthly payments. During the length of your loan, you can use the savings on your PG&E bill to pay off your system. Afterward, all electricity produced by your panels comes at no cost to you.
The Federal Solar Tax Credit
Not only will you receive lower utility bills with installing solar with us, but you'll qualify for a 26% tax credit from the federal government. This incentive makes the cost of solar even less than it already is.
Solar for Electric Vehicles
If you have an electric vehicle or are planning on buying one, consider powering it with clean energy, too. Sky Power Solar suggests charging your electric vehicle with solar to reduce your ever-rising electric bills and reduce your trips to the pump. We'll plan out a system based on your driving habits to ensure your panels are providing your home and electric vehicle with enough power.
SunPower Solar Panels
We are the local SunPower Elite Dealer serving Brentwood. We proudly install SunPower panels that are some of the most efficient panels in the industry. In addition, they have one of the strongest warranties and a sleek design that doesn't disrupt the beauty of your home.
Ready to Explore Your Solar Options?
If you're interested in installing solar power in Brentwood, CA, Sky Power Solar is your top local resource. To get started, click here to request a free quote now.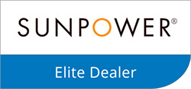 As your local SunPower Elite Dealer in the East Bay, we're proud to offer you solar panels with the highest efficiency in the industry.