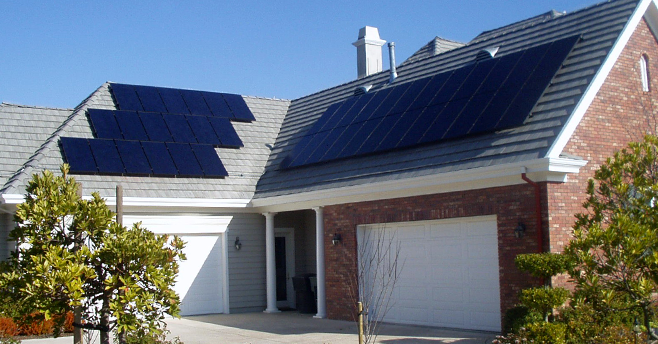 Going solar is a long-term investment that delivers decades of lower electricity bills. Most solar panels come with 25 years of warranty protection and a well-installed system can last 40 years or longer.
However, these benefits only exist when you choose the right solar panel technology.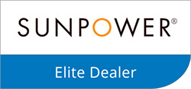 Although there are many competing modules on the market, we recommend SunPower – the world's best solar panels.
Thanks to its unique manufacturing and design processes, SunPower consistently produces the highest efficiency panels in the industry. As a result, your solar installation will generate more clean power per square foot, which yields higher PG&E savings month after month.
Moreover, those savings will continue to accumulate for many years to come. This is thanks to SunPower's industry-leading warranty protection:
When you choose SunPower's solar panels, you're completely covered for all replacement costs (parts, labor, and shipping) for the next 25 years. Most warranties only cover parts—you are on your own for labor to remove and reinstall and dispose of the defective panels.
SunPower's warranty also provides the highest guaranteed performance 10, 15, and 25 years from now.
Lastly, the all-black design of SunPower's solar panels will complement your home's natural beauty.
To learn more about the SunPower Advantage, click here.
Other High Performance Solar Panel Options
Although SunPower is our technology of choice for most installations, we also use solar panels manufactured by Panasonic.

Why Panasonic?
Panasonic is a stable, diversified, multi-billion dollar global manufacturer with a strong reputation for consistently delivering quality products. The Panasonic modules rival the efficiency of SunPower and also come with a warranty to match.
This longevity is critical – especially when considering solar panel warranty coverage.
Although most panel manufacturers back their products with 25 years of warranty protection, the industry is extremely competitive. As such, it's not uncommon for promising solar panel manufacturers to go bankrupt overnight. When that happens, there's no one left to honor your warranty. So if your system needs repairs or upgrades, you'll have to cover these extra costs on your own.
At Sky Power Solar, our team has the flexibility and experience to install any solar panel technology you desire. However, we strongly recommend using high quality solar modules manufactured by trusted brands. Doing so dramatically increases the likelihood that your system will remain fully functional for the next 25+ years.
The good news is that this superior quality doesn't cost you extra. In fact, our high performance solar panels can actually put more money in your pocket.
That's because:
The upfront installation cost is comparable to what you'd pay if choosing conventional solar panel technology.
Higher solar power performance means you'll receive much lower PG&E bills – starting on Day 1.
Those higher monthly savings will only continue to accumulate for the next 25 years – guaranteed.
Which Solar Panels Are Right for You?
Have more questions about our high performance solar panels?
Not sure which technology to choose?
No problem. We're here to help.
Request a free, no-obligation solar quote from us today. Our team will evaluate your property and recommend design options that maximize your monthly utility bill savings.
Click the button below to schedule a no-obligation appointment with us to find out how much you can save with solar.
Schedule an Appointment Now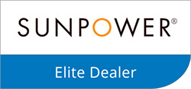 As your local SunPower Elite Dealer in the East Bay, we're proud to offer you solar panels with the highest efficiency in the industry.