Ready to Get Started?
Click the button below to schedule a no-obligation appointment with us to find out how much you can save with solar.
The largest bean sprouts producer in the US has partnered with Sky Power Solar to install a floating solar array to sustain their environmentally friendly farming operation. Using a floating racking system, Sky Power Solar designed and installed a 607 kW system that saves Salad Cosmo $128,000 per year.
Read more
With its latest solar installation, this Californian school now covers 70% of its electricity requirements using clean, free sunshine.

Read more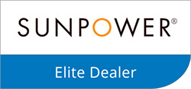 As your local SunPower Elite Dealer in the East Bay, we're proud to offer you solar panels with the highest efficiency in the industry.