Stop watching your energy bill rise from continuous utility rate hikes! How? By harnessing the free energy of the sun to power your home, charge your electric vehicle, and even heat your pool.
In Dublin CA, you have the opportunity to harness the power of the sun. With our mild Mediterranean climate, we have ideal solar conditions.
At Sky Power Solar, we're ready to help you lower your monthly utility bill and break free from utility rate hikes. Read below on just some of the ways we can help you achieve lower monthly bills.
Residential Solar Installations
When it comes to reducing your home's monthly utility bill, Sky Power Solar has the residential solar solutions you've been searching for.
Commercial Solar Installations
Sky Power Solar's commercial solar solutions bring your Dublin business the ability to reduce operating costs and lower bills. With customers becoming more and more aware of energy efficient measures, businesses like yours that went solar are seeing an increase in sales.
With PG&E rates highest during the sunniest part of the day, there's never been a better time to go solar.
Solar Financing
Don't have the cash to go solar? Sky Power Solar has easy solar financing solutions that don't require a down payment and have low monthly payments. You'll put your monthly solar savings towards your loan payment, and once it's paid off, all the electricity your panels create is yours—100% free.
The Federal Solar Tax Credit
When you purchase your solar from Sky Power Solar, you qualify for a 26% federal solar tax credit which drastically reduces the cost of your system. Click the button below to learn more about how this tax credit works.
Solar for Electric Vehicles
Do you have an electric vehicle but aren't harnessing the full potential of the sun by charging it with solar? Sky Power Solar has solar for electric vehicle solutions to help you save even more month after month.
SunPower Solar Panels
Looking for the top solar panels in Dublin CA? Sky Power Solar has the solution you've been searching for—SunPower solar panels. As the most efficient panels on the market, we trust their product to provide our customers like you with savings month after month, year after year.
Getting a Free Solar Quote is One Click Away
If you're looking for solar power in Dublin, you've come to the right place. To get started with a free quote, click here.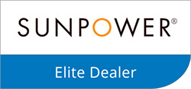 As your local SunPower Elite Dealer in the East Bay, we're proud to offer you solar panels with the highest efficiency in the industry.