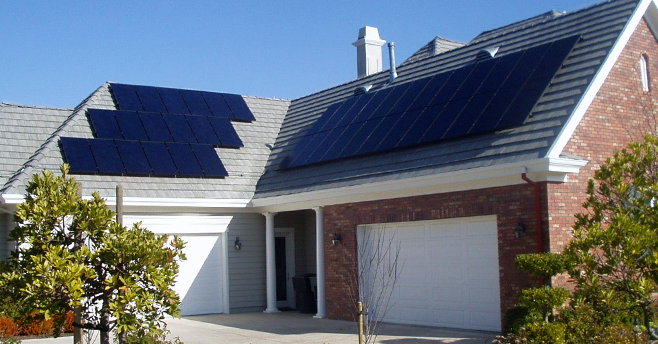 Welcome to Sky Power Solar!
Since launching in 2001, we've grown to become the Tri-Valley region's leading provider of high-performance solar solutions. From our headquarters in San Ramon, our expert solar installation team services the Greater Bay Area, including Alameda, Contra Costa, Solano, San Joaquin, Santa Clara, and San Jose.
With decades of collective experience in the solar industry, we pride ourselves on the quality of our installation workmanship. As a SunPower Elite Dealer, we only use the highest-rated solar photovoltaic (PV) technology available to ensure you receive the greatest savings and most reliable system possible.
The Sky Power Solar Philosophy
Although you may be a client, we prefer to think of you as a fellow neighbor and treat you as such. Your satisfaction is our primary concern. We treat every solar installation as if it were our own. Whereas some installers specialize in one-size-fits-all solutions or "how many panels can I fit on your roof?", we carefully analyze your situation to design a solution that best fits your needs--- now and into the future.
We believe in providing the very best solar solutions at the very best prices. We don't install no-name, "special-of-the-week" components from manufacturers who might not be around 3 or 5 years from now. As a licensed, bonded, and insured CA contractor (# 800947), every system we install is designed with quality in mind. This ensures your installation continues operating at peak performance 10, 25, and even 40 years from now.
We remain deeply committed to helping you save money and ensuring you receive a flawlessly installed system that satisfies your financial and aesthetic goals.
We don't just take care of you, the customer, we also invest in our team to ensure every aspect of your solar experience exceeds your expectations:
All Sky Power Solar employees receive full medical, dental, and retirement benefits. 
Our installation crews are paid bonuses for meeting critical quality metrics for every job. 
We also provide frequent training designed around the latest installation best practices. 
However, our commitment goes even deeper.
We don't just want you to benefit from going solar. We want you to be thrilled with your Sky Power Solar experience.
As such, we:
Hold your hand throughout the entire installation process – from start to finish. 
Use only premium technology installed by highly experienced professionals. 
Provide ongoing performance monitoring, long after your system goes live. 
Since the majority of our business comes from referrals from satisfied clients, we must be doing something right.
If you'd like to join our growing list of satisfied solar customers, contact us today for a free, no-obligation quote.
Ready to Get Started?
Click the button below to schedule a no-obligation appointment with us to find out how much you can save with solar.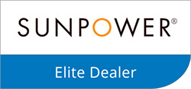 As your local SunPower Elite Dealer in the East Bay, we're proud to offer you solar panels with the highest efficiency in the industry.